Our optical staff will use their knowledge to help you make the best decisions possible for your eye glasses, contacts, and sunglasses needs.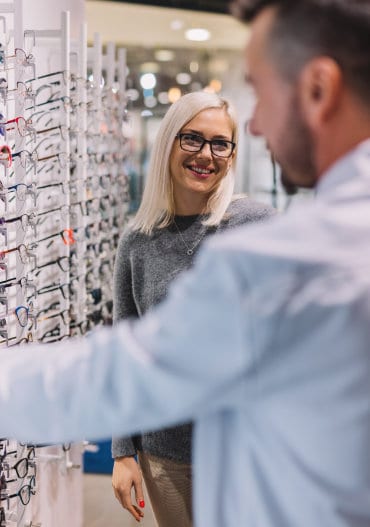 One-Stop-Shop for Eye Glasses, Contacts and Sunglasses
Our optical shops are here to fill your eyeglass or contact lens prescription even if it's from another doctor, we also offer on-site repair services. 
Our Fort Pierce, Port St. Lucie and St. Lucie West locations have over 1000 frames from today's top designers. We also have a large inventory of contact lenses to choose from.
Our Optical Shops are open Monday through Friday from 8:00am to 5:00pm. On Saturdays, you can visit our St. Lucie West Optical Shop from 9:00am to 3:00pm.