In order to treat our patients with top quality care, we seek out the latest diagnostic equipment to diagnose eye diseases and aid in management. Here are some of the cutting edge diagnostic methods at our disposal at St. Lucie, as well as some of the in-house options we offer.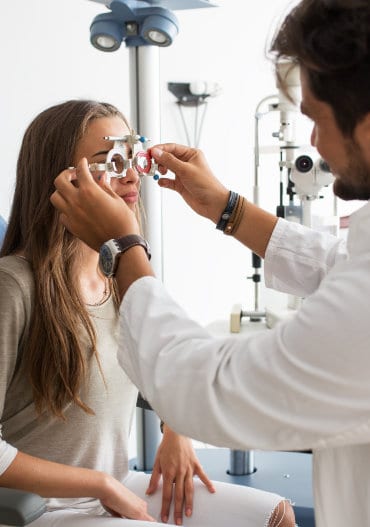 Every Age, Every Condition, Every Patient
At St. Lucie Eye, we pride ourselves on providing top of the line comprehensive eye care to our patients.
To us, comprehensive means just that — it includes everything from basic eye exams, to routine maintenance of ongoing conditions, to top quality surgical care. We provide the following services to our valued patients:
comprehensive ophthalmic medical and surgical eye care

small incision phacoemulsification cataract surgery

IOL implantation

glaucoma management

diabetic eye care

macular disease care

eye exams and periodic check ups

management of most ophthalmic emergencies.
We are invested in your health, and actively seek new ways to provide the newest and best technology and treatment methods to our patients, no matter what their needs.